Once we have been able to articulate the investor's risk we are ready to make investment recommendations. These recommendations are made purely on the basis of the Current Financial Portfolio and the Risk Profile of the client. Our company policy does not allow us to form any bias on fund selection or the comprehensive wealth solutions that we offer. We act - and are expected to act - in the best interest of our client.The different products that we offer our guidance on are: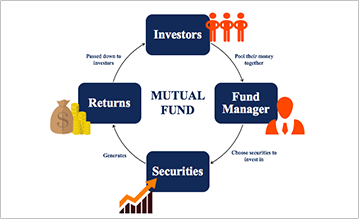 Mutual Funds
A Mutual Fund is a type of scheme which pools in money from many investors in order to purchase securities for a particular company. For the individual investor, a mutual fund is an extremely popular instrument, simply for the advantages it offers over other complex financial instruments. Currently there are over 9000 mutual fund schemes available through 45 asset management companies for subscription in the Indian mutual fund space, broadly under the various categories:
Liquid and Ultra Short Term Funds
Equity Funds: Small Cap
GILT Funds
Credit Opportunities Funds
Thematic and Sector Specific Funds
Equity Funds: Large Cap
Balanced Funds
Global Funds
Equity Funds: Mid Cap
Bond Funds
Debt Fund
Equity Linked Saving Schemes
To ensure accuracy and professionalism in our research we have Certified Financial Planners in our core team members. We have devised a revolutionary tool, which helps to track large amounts of data and the behaviour of funds over its life cycle. Presented in an easy-to-read, easy-to-understand graphs and pie charts, the analysis helps point out proven investment strategies. With the help of this tool and trained professionals, BullsVision™ Fintech India Private Limited is able to conclude the best options in the market in the shortest possible time.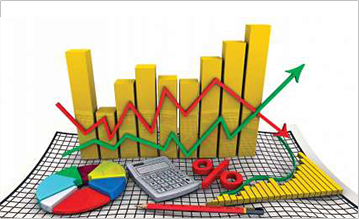 Direct Equity
Direct Equity is one of the best avenues to fight inflation- Inflation drives up the cost of living and eats away the value of your savings. Traditional investment avenues like Fixed Deposits, Bonds, etc. have a limited upside of 8 to 10 %, whereas equities as an asset class have given an average annual return of about 13 % in the last 10 years. Hence, when it comes to beating inflation, equities are undoubtedly your best bet. Equity investments has helped a lot of investors in long term wealth creation. Investing in good businesses and growth stories at an early stage provides unlimited upside potential. For example, your investment of Rs. 1,000 in the Infosys IPO in 1993, would have fetched you Rs. 30 Lakhs today. Not participating in growth stories would certainly be an opportunity missed. Equities also provide you the flexibility of quickly changing your holding patterns to suit your requirements and also convert your holdings into cash instantly. This makes it the most suitable option compared to other asset classes for investors who are looking for liquidity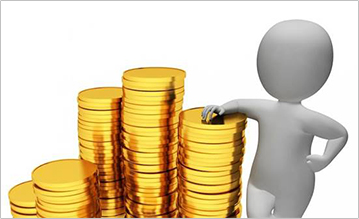 Fixed Income
A fixed deposit (FD) is an investment option that allows you to invest a sum of money for a fixed time period and at a fixed rate of interest. During the tenure of holding a fixed deposit, even if the prevailing interest rates go up or down, the clients receive the pre-decided rate of interest. A corporate fixed deposit, as the name suggests, is offered by companies that are looking to raise money from the open market, with the prior approval of the market regulator. Corporate Fixed Deposits typically pay a higher rate of interest, but also carry a relatively higher risk than bank fixed deposits on account of credit quality. An investor should always inquire about the credit rating of a corporate fixed deposit before making a decision to invest in them.